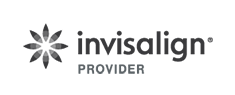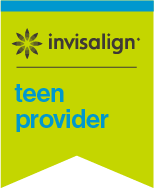 The Invisalign system is a series of clear aligners used to straighten teeth.
Will Invisalign treatment fit my lifestyle?
Time for a snack? No problem. Take out your aligners to eat or drink whenever you want.
You can remove your Invisalign aligners so you can brush and floss regularly, and keep your teeth and gums healthy.
You can occasionally remove your Invisalign aligners to enjoy a special night out.
There's no need to change a thing. Continue your day-to-day activities while still straightening your teeth.
Be yourself with Invisalign aligners. Since they are clear, you don't have to hide your smile while going through treatment.
With Invisalign treatment, it's easy to make your smile picture-perfect for that special occasion.
Invisalign treatment appointments work with your schedule. Most visits are in and out, with a quick progress check once every six weeks.
What is the Invisalign system?
The Invisalign system is the virtually invisible way to straighten your teeth and achieve the smile you've always wanted. Invisalign treatment uses advanced 3D computer imaging technology to depict your complete treatment plan, from the initial position of your teeth to the final desired position.
Then a series of clear aligners are custom-made for your teeth — and your teeth only — to move them little by little. Each aligner is worn for about two weeks before being replaced by the next in the series until the final position of your teeth is achieved.
Your Invisalign treatment time will be determined by your doctor based on your specific needs.
What are the primary benefits of Invisalign treatment?
Invisalign aligners are clear, which makes Invisalign treatment a seamless fit with your lifestyle and day-to-day interactions with others. Invisalign aligners are also removable. Unlike braces, you have the flexibility to eat and drink what you want during treatment simply by removing the aligners when you eat. You can also remove the aligners to brush and floss as you normally would for fresh breath and good oral hygiene.
Unlike traditional metal braces, Invisalign treatment does not use metal brackets or wires that could cause irritation to your mouth. In addition, you'll spend less time in the doctor's chair and scheduling appointments, and more time out doing the things you love.
Lastly, Invisalign treatment technology allows you to view your virtual results and treatment plan before you start your treatment, so you can preview how your straight teeth will look once your treatment is complete.
How many patients are in Invisalign treatment?
More than 5,000,000 patients worldwide have been treated with Invisalign aligners. The number of Invisalign smiles grows daily. At your next appointment, we can answer any questions you might have, and get you started on the smile you've always wanted.
Invisalign and the Invisalign logo, among others, are trademarks of Align Technology, Inc., and are registered in the U.S. and other countries.
Invisalign® Testimonials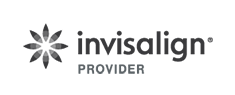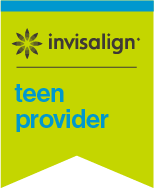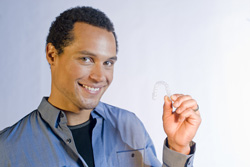 More than 5,000,000 people are smiling brighter thanks to the Invisalign system. See how just a few of their lives have changed with Invisalign.
I'm so glad I made the investment to go with aligners rather than metal braces. I've heard stories of people having food stuck in their metal braces, and I didn't want to go through that. It's so easy - all I have to do is remove my aligners when I eat.

I wanted my teeth straighter, but I didn't want to be in pain. My aligners are so comfortable, compared to the metal braces I had when I was a kid, that sometimes I forget I have them on.

I always wanted to have straight teeth, but never thought my smile would look this great. Plus, no one even knew when I was wearing them. I couldn't be happier!

At first, I was skeptical about whether or not to use plastic aligners to straighten my teeth, but I am very glad I decided to make the investment. In just about nine months my teeth were straightened using the clear, comfortable, and easy-to-remove aligners. I'm a busy guy, and using Invisalign fit right into my lifestyle.

Everybody comments on my new smile, even when I'm wearing the aligners. Plus, I can remove them at any time, so they don't affect my lifestyle.

Ione, Age 58, Administrative Assistant

The reason I went with Invisalign is because I'm not a kid anymore. I didn't want to look like a kid with braces on, and have the hassle of keeping them clean. There is a lot of work to keeping your teeth in good health when you have traditional braces.

Daniel, Age 38, Chauffeur

I definitely smile a lot more. Even though I'm still in treatment, it has given me more confidence. It's given me something to look forward to. I feel good about myself. I feel good that I have taken the steps to get these braces.

Breanna, Age 20, Waitress & Student

What I like best about Invisalign is the fact that I can take them out and floss and brush my teeth and put them back in. So it's not like I'm working around all this metal in my mouth, trying to get the toothbrush and floss in there.

Gina, Age 31, Analyst Relations

I would not have gone the regular braces route because I am in a customer-facing position. I'm in the hi-tech industry, with a lot of people around me that are young and hip and moving and shaking. To be in management, in a hi-tech company with a mouthful of braces in front of customers and prospects and other executive partners, it just wasn't an option.

William, Age 31, Investment Broker

At my age, to have the big metal train tracks in your mouth, I just figured, in person with people, I just wouldn't feel as comfortable as I would with something that was truly invisible. I really believe in the product. I'm kind of a walking, talking billboard for it.

Vivian, Age 53, Nurse

I am absolutely, positively thrilled. The fact that I was done with it in less than a year, and really had no inconveniences whatsoever, makes me wonder why I even hesitated.